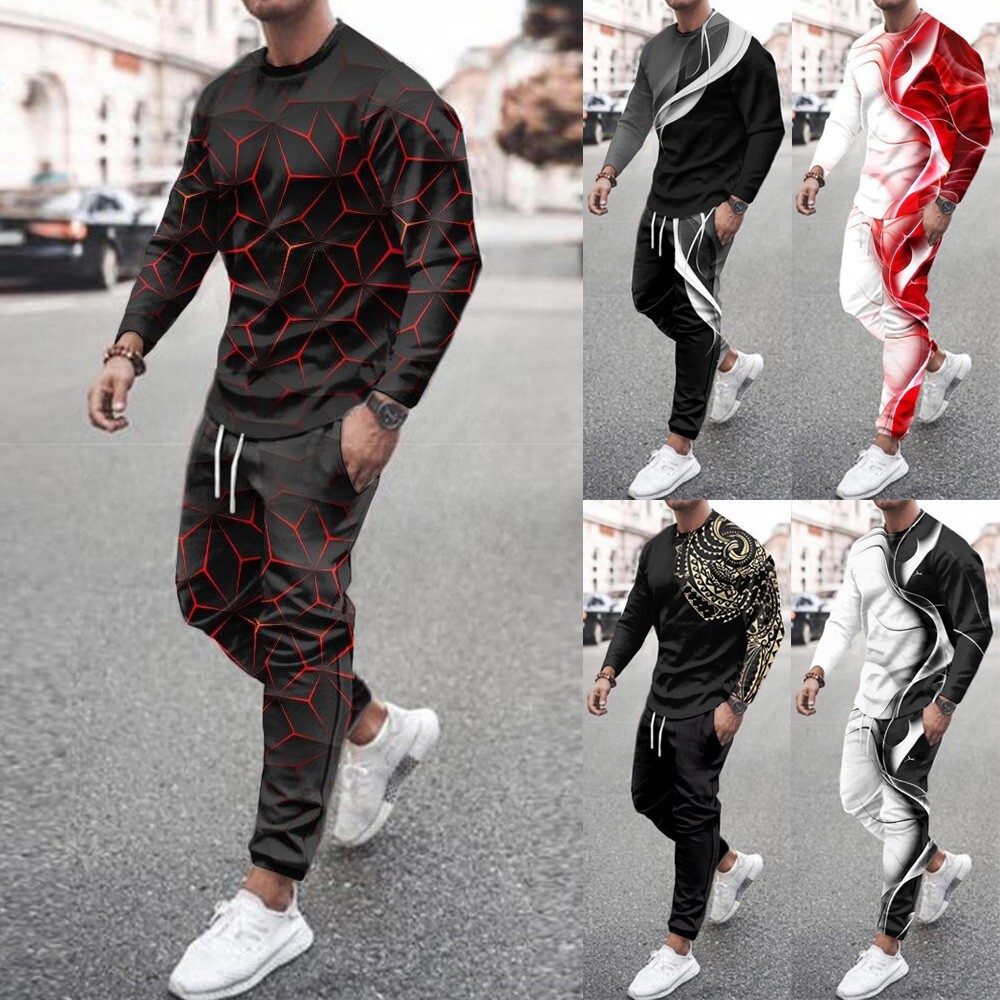 Tracksuits have exploded in popularity in recent years, there are now so many different types, styles, colours and materials that absolutely can anyone can find one that they like. Tracksuits have become so popular because of their versatility and comfort level, people want more comfort now when they are wearing casual clothes but at the same want to look good. If you look at women's clothing, leggings and hoodies that would typically only have been worn to the gym are now worn regularly around the house and also to go out shopping, this is the same in menswear with tracksuits.
Mix & Match
As mentioned above, the versatility of tracksuits is one of the best things, you can mix and match with hoodies, joggers and shorts depending on the time of year and the occasion. In the summer months you might want more of a twinset with shorts and a t-shirt and then in spring and autumn you'll want joggers and a t-shirt then in the winter months it will be joggers, t-shirt and hoodie.
You can mix and match different colours and different types of tracksuit to get the perfect look and unusually for clothes you can actually pull off wearing the same colour. Normally contrast is what you look for in clothes, so black joggers and then a lighter coloured t-shirt but this a tracksuit you can easily pull off wearing an all-white tracksuit. If you're picking a full tracksuit then look at your other clothes and see how it will match with them before you buy, picking the right colour will give you far more options when it comes to picking an outfit to wear.
Pick The Right Material & Fit
Due to sheer number of options with tracksuits now, you have a great selection of different materials – some are better for the summer months and others for winter. Quite a few brands now sell 'heavyweight' tracksuits that are more than enough to keep you warm in mid-winter but you obviously wouldn't want to be wearing them in the summer months.
Make sure you check the 'GSM' of a tracksuit before you buy it, if you are after a heavyweight one you are looking for 400-500 GSM. When it comes to fit, some tracksuits are baggier and others are a tighter fit, typically the tighter fitting ones tend to be worn to the gym but they are becoming far more popular at just being worn casually. Muscle fit tracksuits are also becoming more popular now but you need to have the right physique to pull it off.
Price
The price of tracksuits varies wildly, obviously if you are going for a high end brand like Versace or Off White you are going to be spending at least £200 for a hoodie alone, although they have now brought out a slightly cheaper version of their clothing called 'Versace Jeans Couture'. For your average fast fashion hoodie of a reasonable quality you are looking at around the £40-£50 mark with a full tracksuit including joggers costing around £80-£100. If you pick the right one though it will last years.